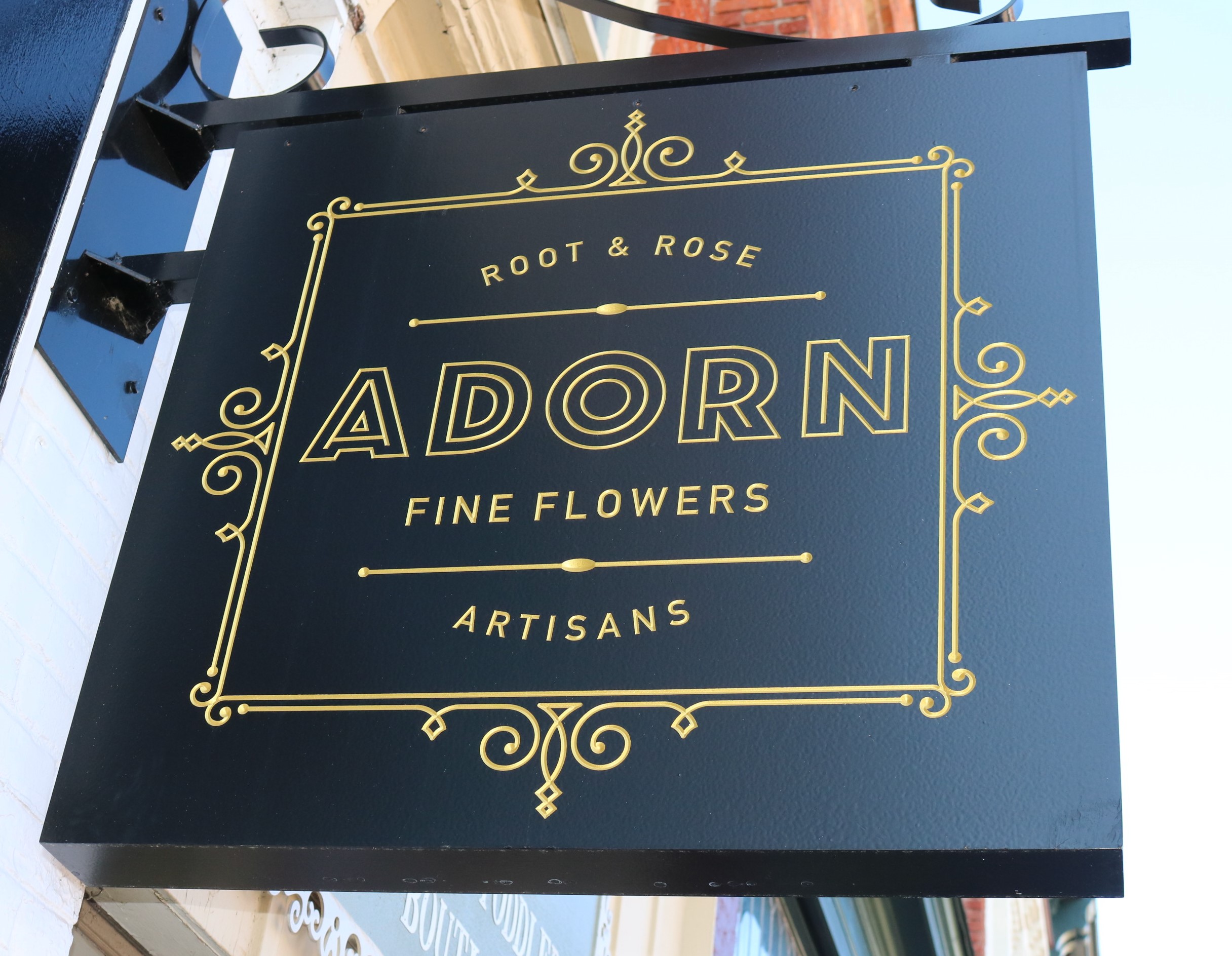 It's hard to miss as you walk down Main Street, the jungle built outside of Adorn Fine Flowers. Topiaries, olive trees, ferns, tropical plants, and wildflowers rest gleefully outside of Northville's newest floral shop.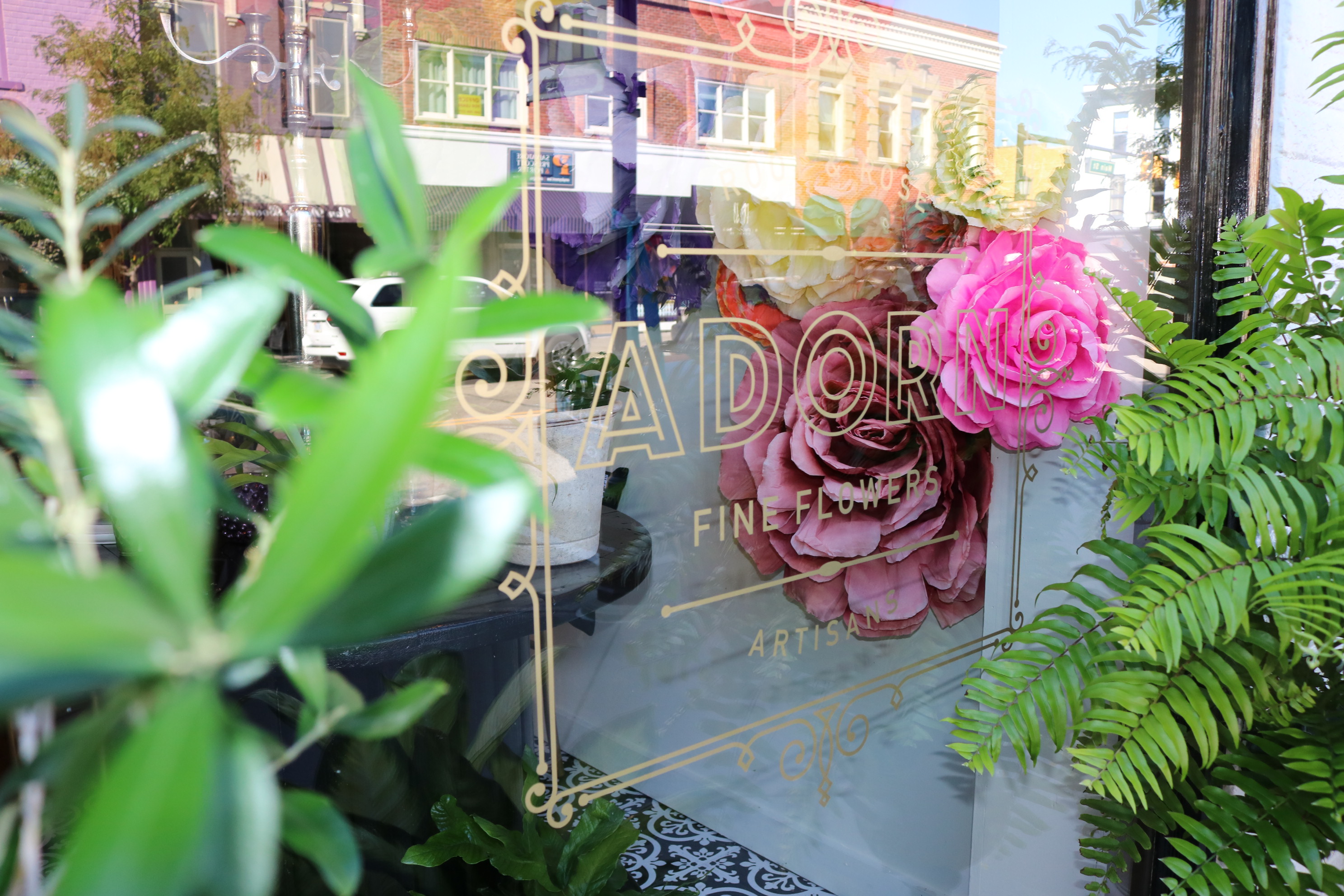 Peering through the foliage you can see inside; a display wondrously decorated with massive paper flowers, graphic prints and, of course, more flowers.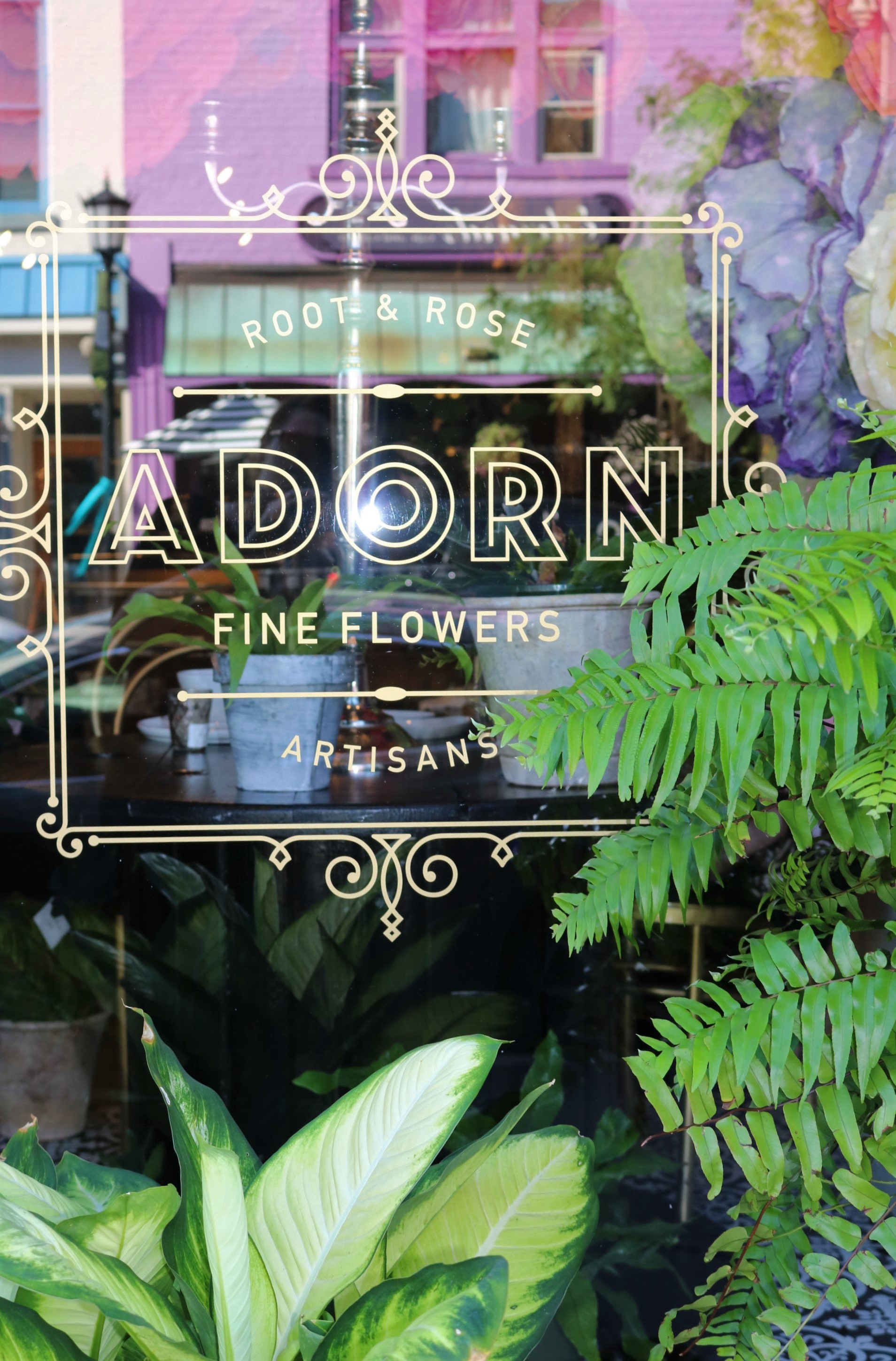 Music blasts from the speakers as the door opens to the frenzy that is owner and creative director Alicia Racine.
Racine, whose last name means "root" in French, is wearing a simple black dress and sneakers as she hurriedly arranges a display of peonies, ranunculus, and freshly cut greens in front of the shop's gilded sign.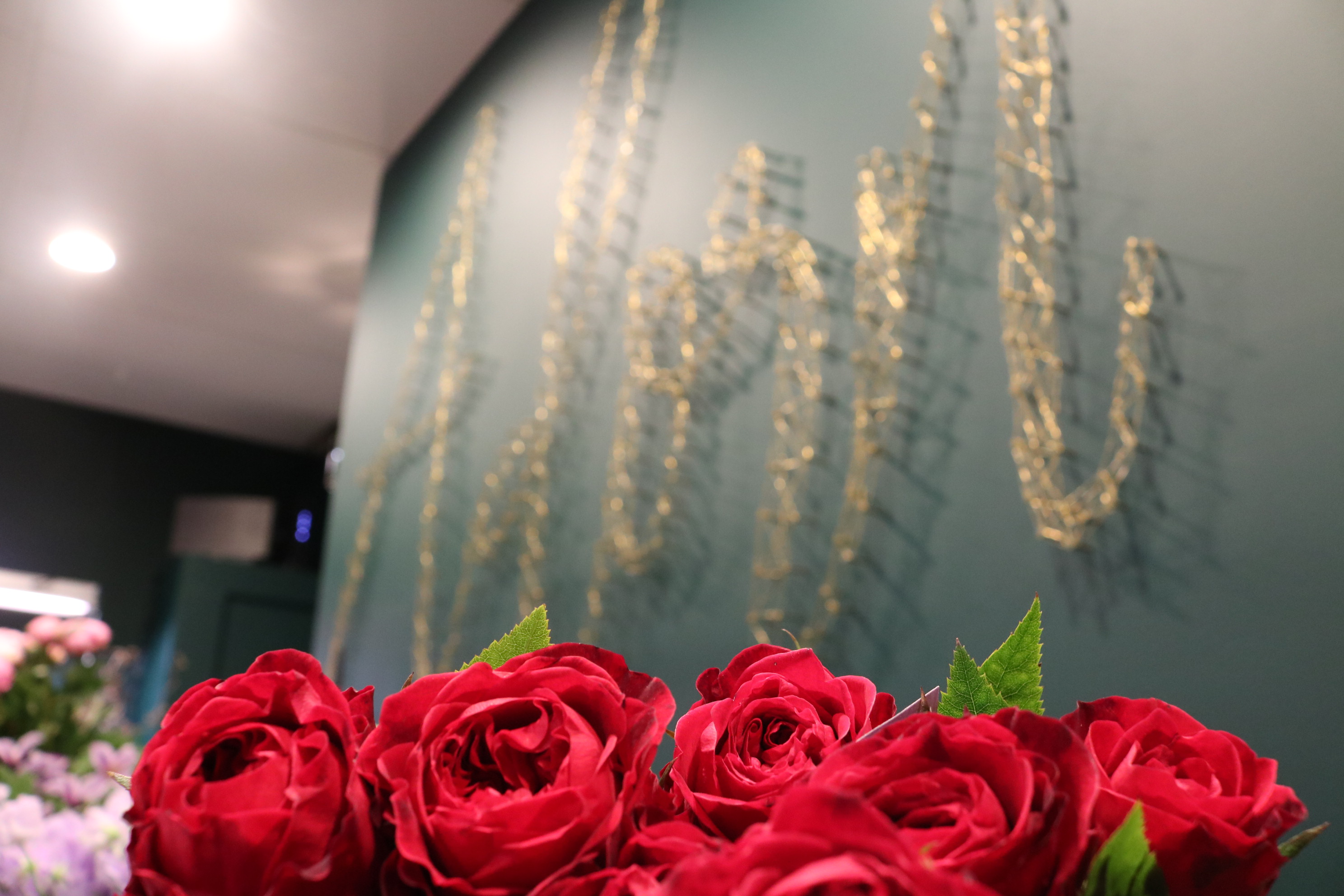 Adorn is uniquely curated; verdant plants are carefully nestled in between the shop's décor of vintage and vintage-inspired pieces. Bold prints, faux taxidermy busts, Victorian silhouettes and tin paintings of animals in centuries-old regalia are imaginative, if not unexpected, touches. A mixture of crystal glasses, candelabras and vases add a touch of elegance, while industrial hardware contrasts beautifully against delicate displays bursting with punches of gold and green. Graphic emblazoned ceramics form makeshift homes for succulents and other exotic flora.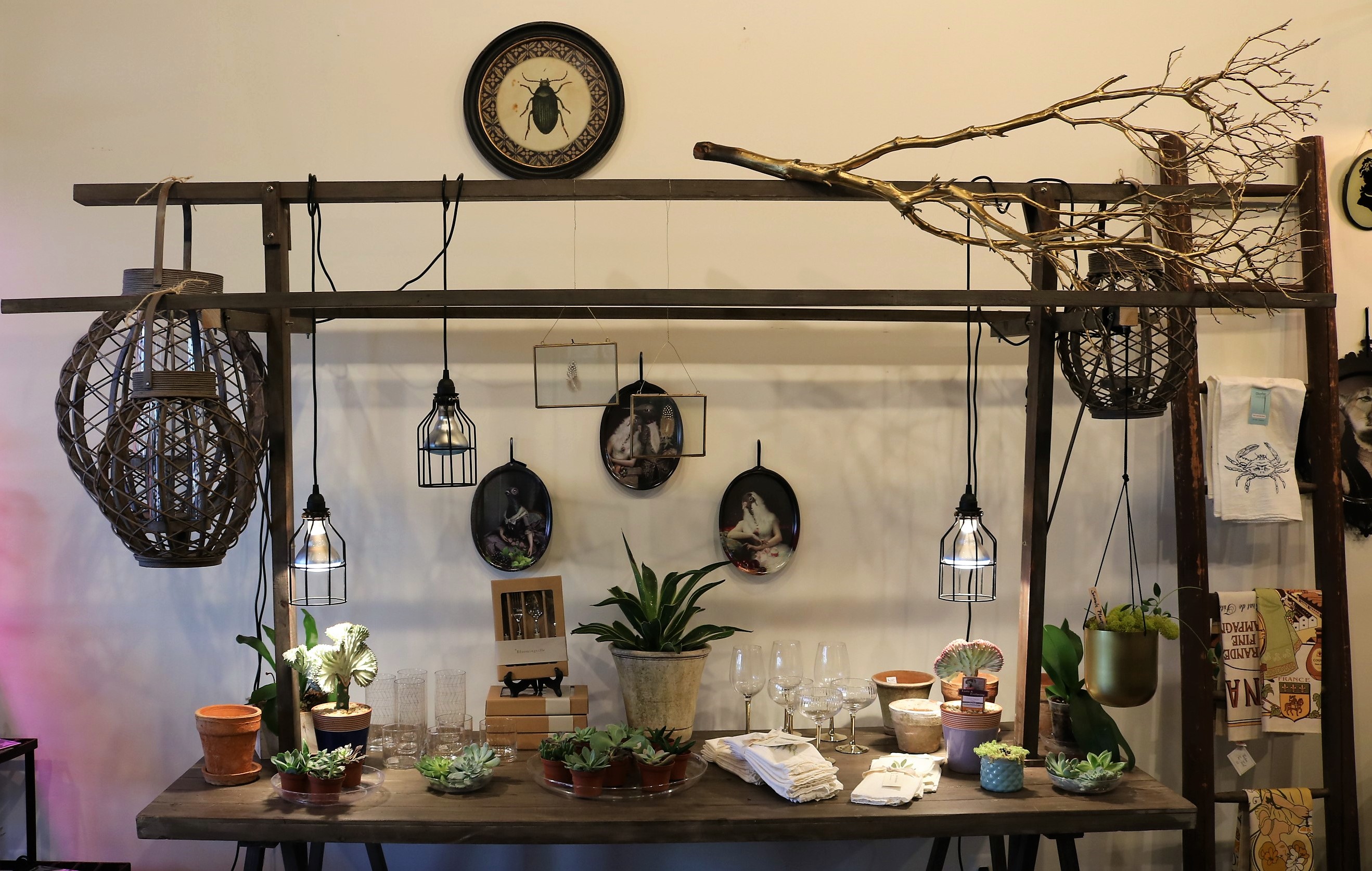 The eclectic design is distinctively Alicia, blending her vast knowledge of various artistic mediums, incorporating sculpture, painting, and print into every detail.
A familiar print hangs on the wall. "It's by an artist called Fornasetti," Racine says. The print features the endless faces of Italian Soprano Lina Cavalieri.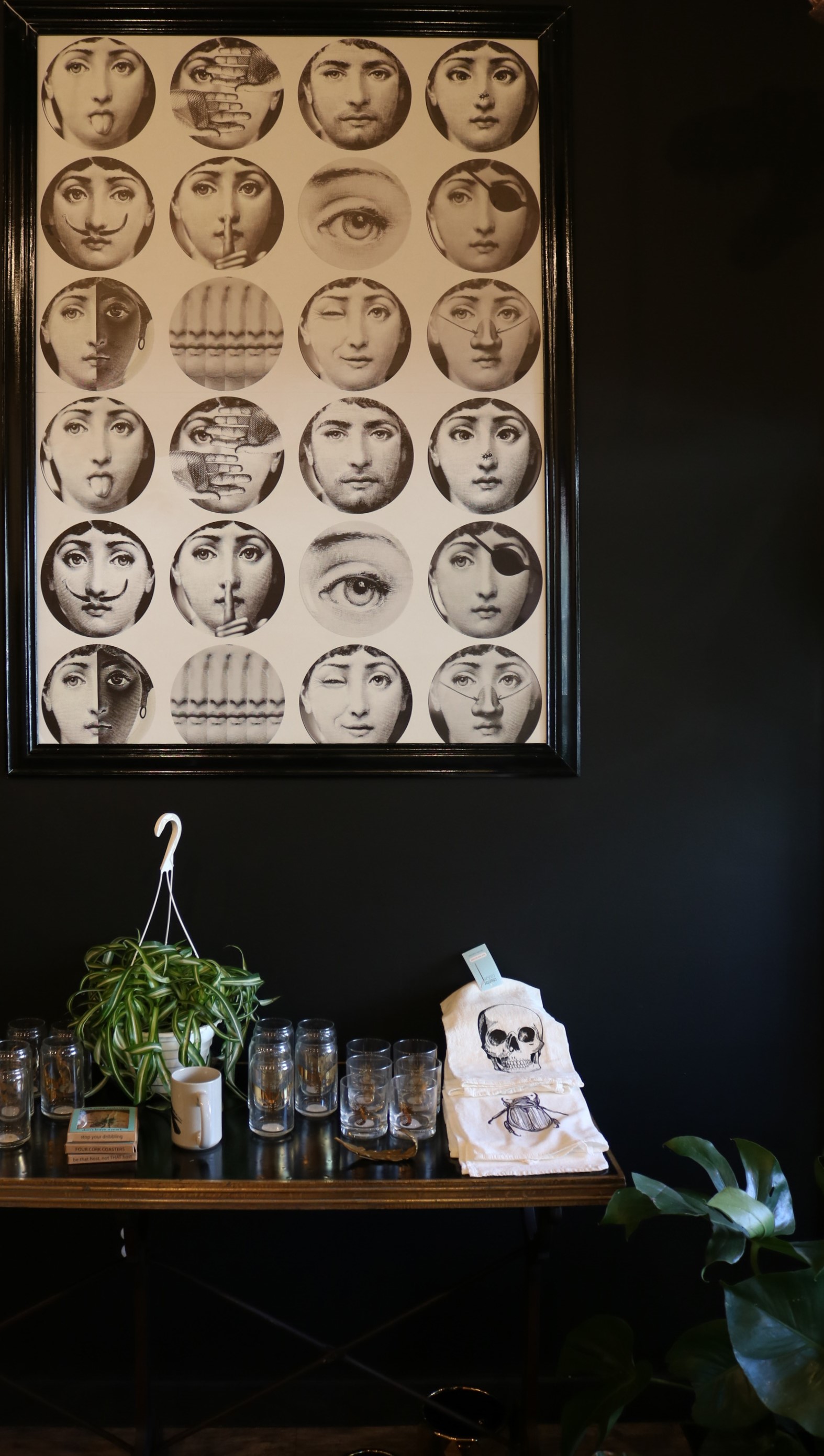 Racine explains that in the 1930s, Piero Fornasetti saw Cavalieri's image in a magazine and was so taken with the singer's symmetrical visage, he created several versions of her face, reproducing her image endlessly on just about anything, from furniture to cufflinks. "She was the ultimate muse," Racine continues, "I found the print and had them framed."
Like Fornasetti, Racine has created works of art utilizing several different materials, currently settling on flowers to serve as both her medium and her muse – for the time being, at least.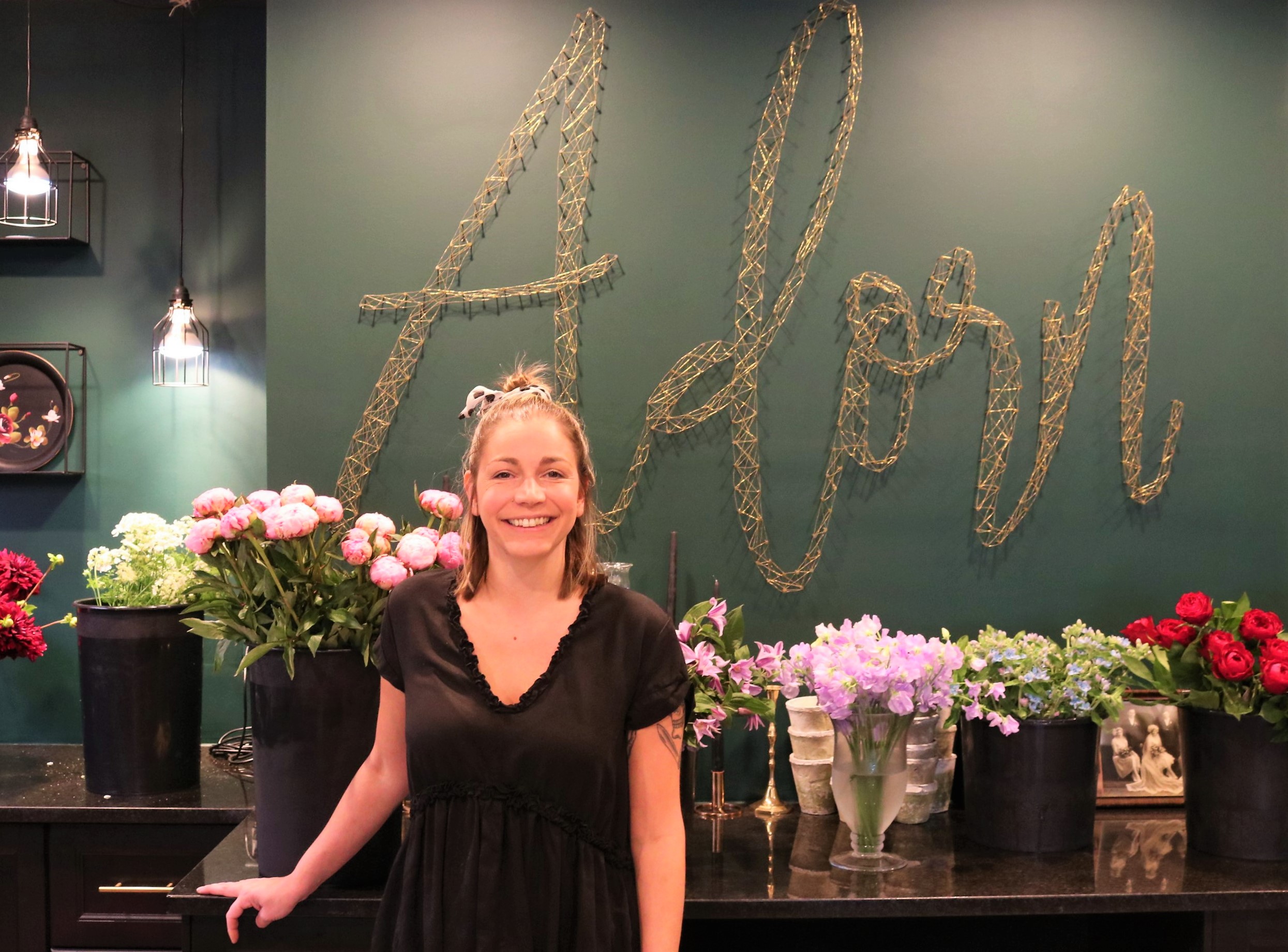 Born in Livonia and raised in Northville, Racine studied fine arts at the College for Creative Studies in Detroit and Arizona State University, graduating with a degree in drawing. Her passion for art found her traveling from Detroit to Phoenix to New York City. In 1998, she returned to Northville and began a career as an event planner.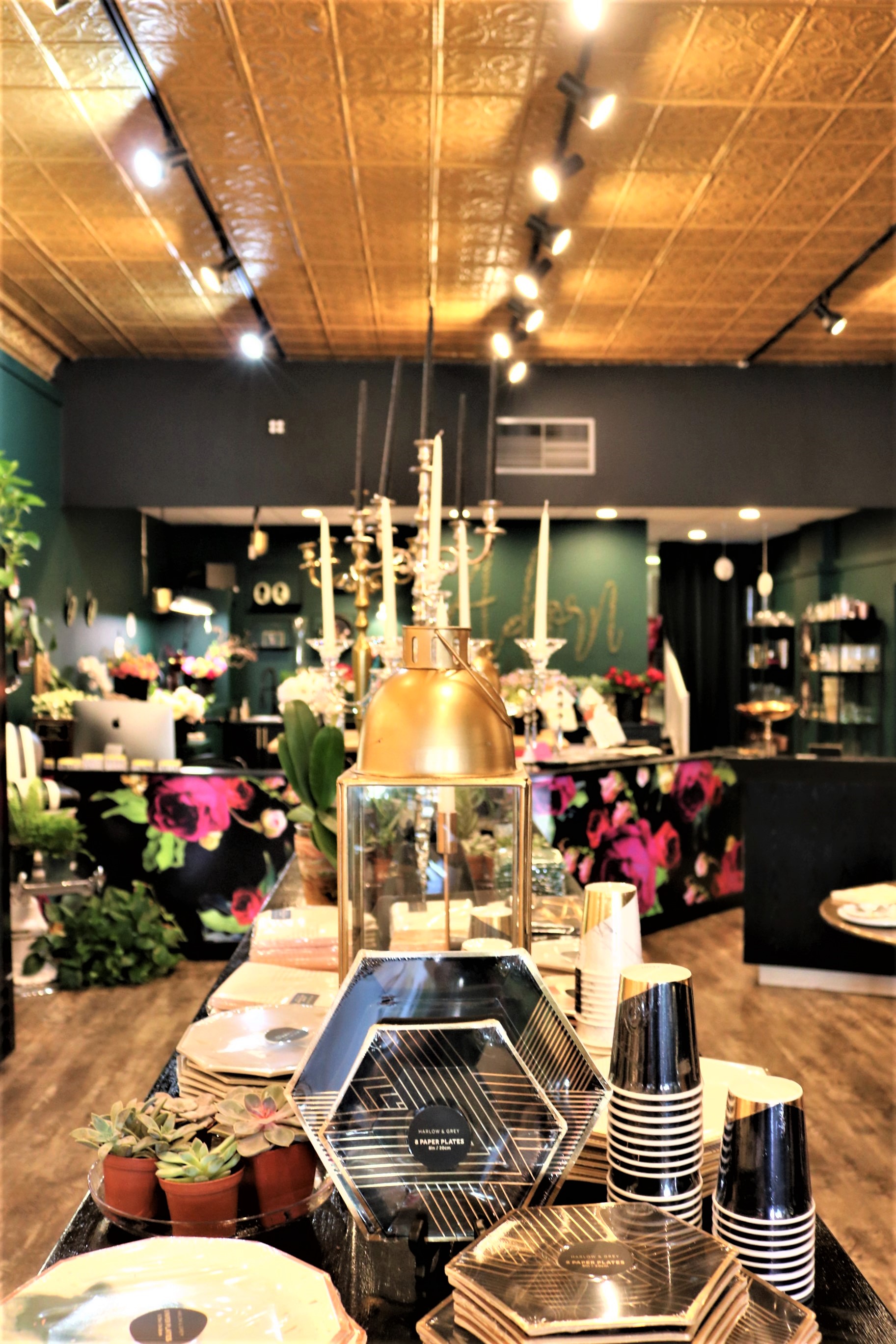 She spent twenty years working periodically for Emerald City Designs, employing her knowledge of high-concept design into each event, producing designs for an array of prominent clients, including celebrities, luxury brands, even royalty.
Coming from a family of business owners, Racine always knew she wanted to open a business, but it took ten years for her to truly recognize that dream. When she was ready, Racine took a year to regroup and fully realize her vision. When she saw a need for a florist in Downtown Northville, she knew she could fill that niche, and so in 2017 she purchased a storefront on Main Street and opened Adorn on October 15th, 2017.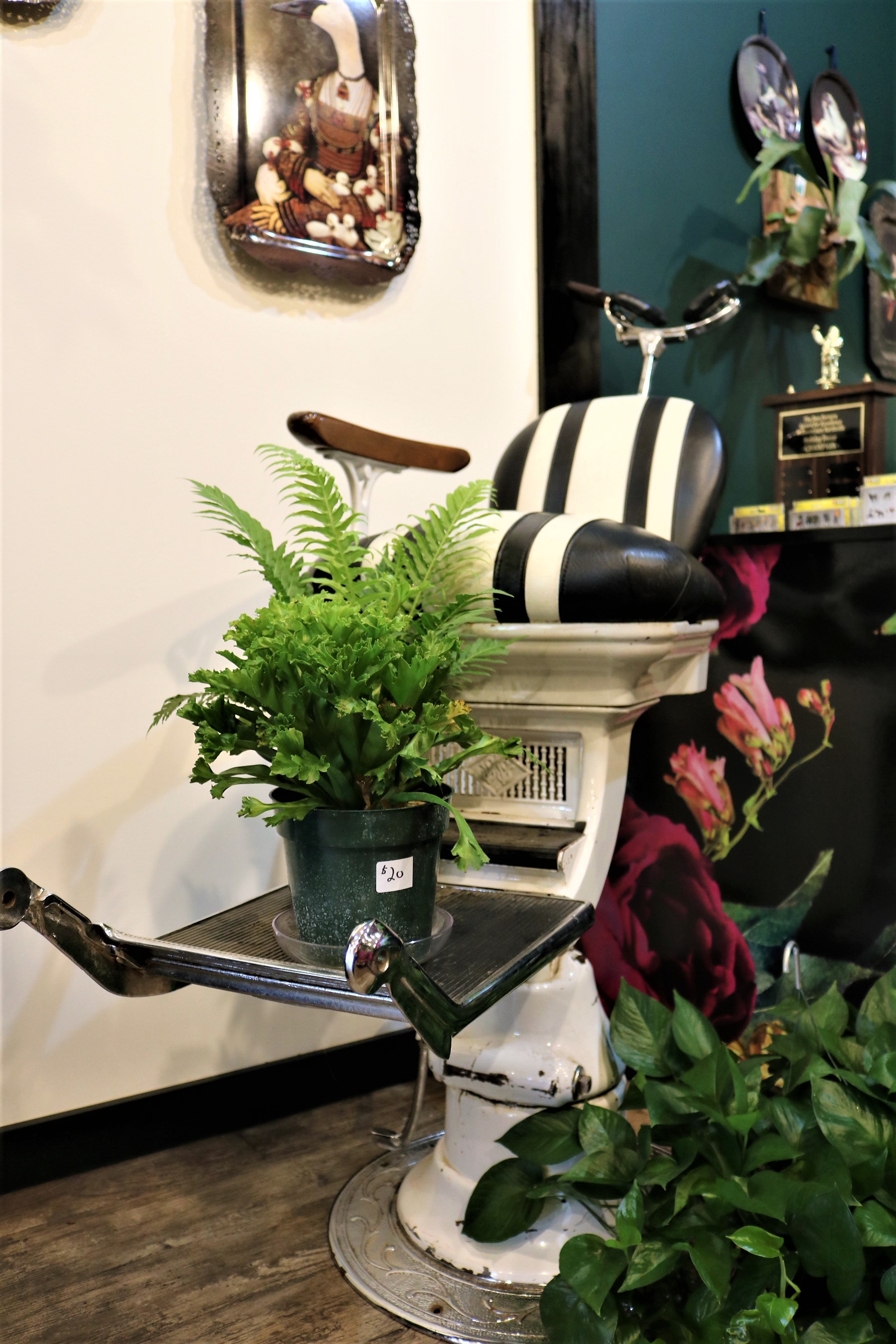 Racine made a conscious effort to make the store entertaining, "people were ready for a hip store," she says of Downtown Northville.
Drawing on Northville's Victorian Heritage, each piece is unique to Adorn, some antique, some new, all seamlessly blending into an eclectic avant-garde design that's both weird and wonderful, nostalgic and exciting, all with Mrs. Racine's signature flare.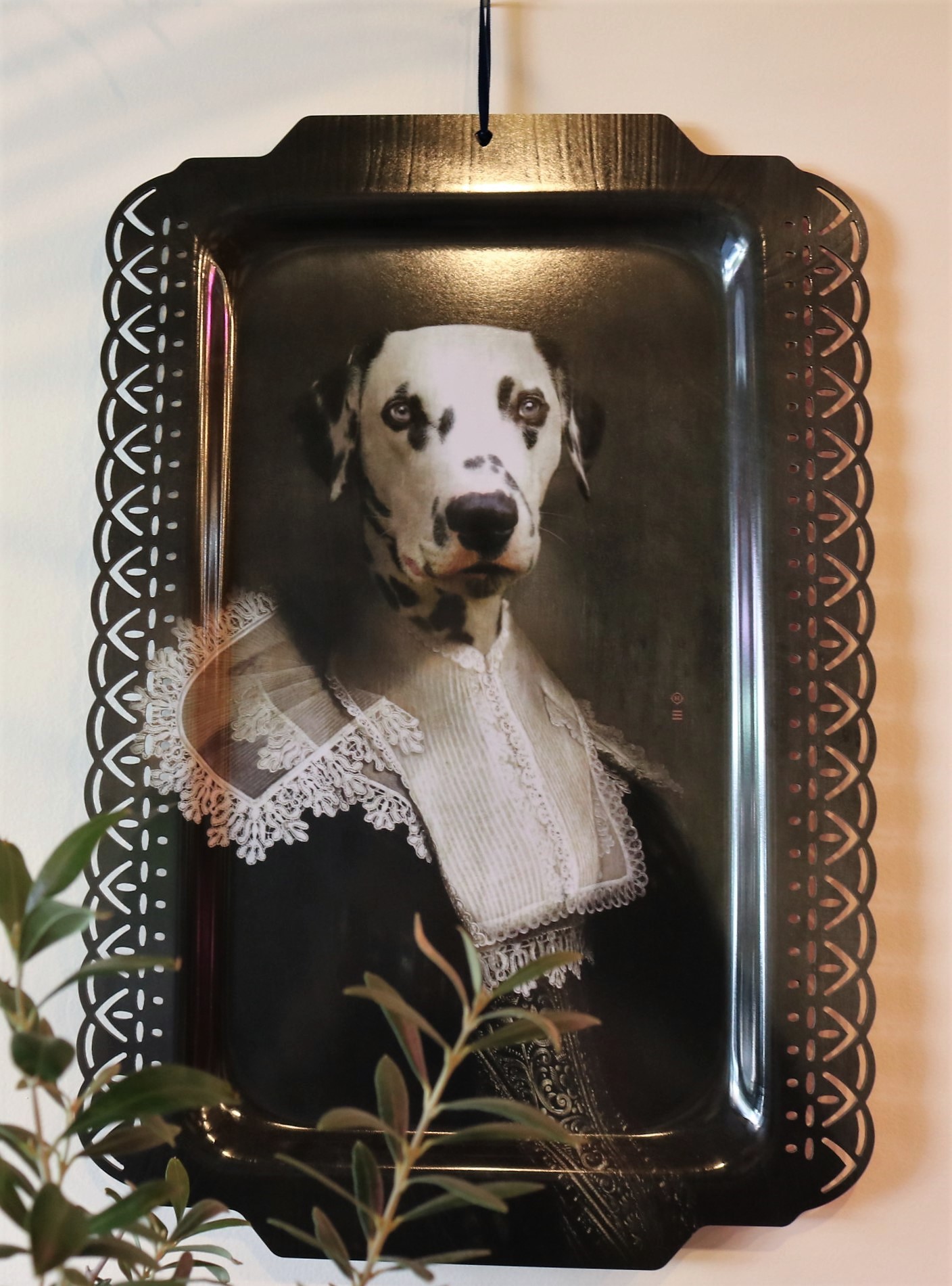 Keeping Adorn local is close to Racine's heart. She sources many of her flowers locally, ensuring they're fresh and in season. She frequents the Michigan Flower Co-op, purchases from a supplier in Plymouth and even handpicked sunflower seeds to be planted and harvested this fall from Welcer Farms.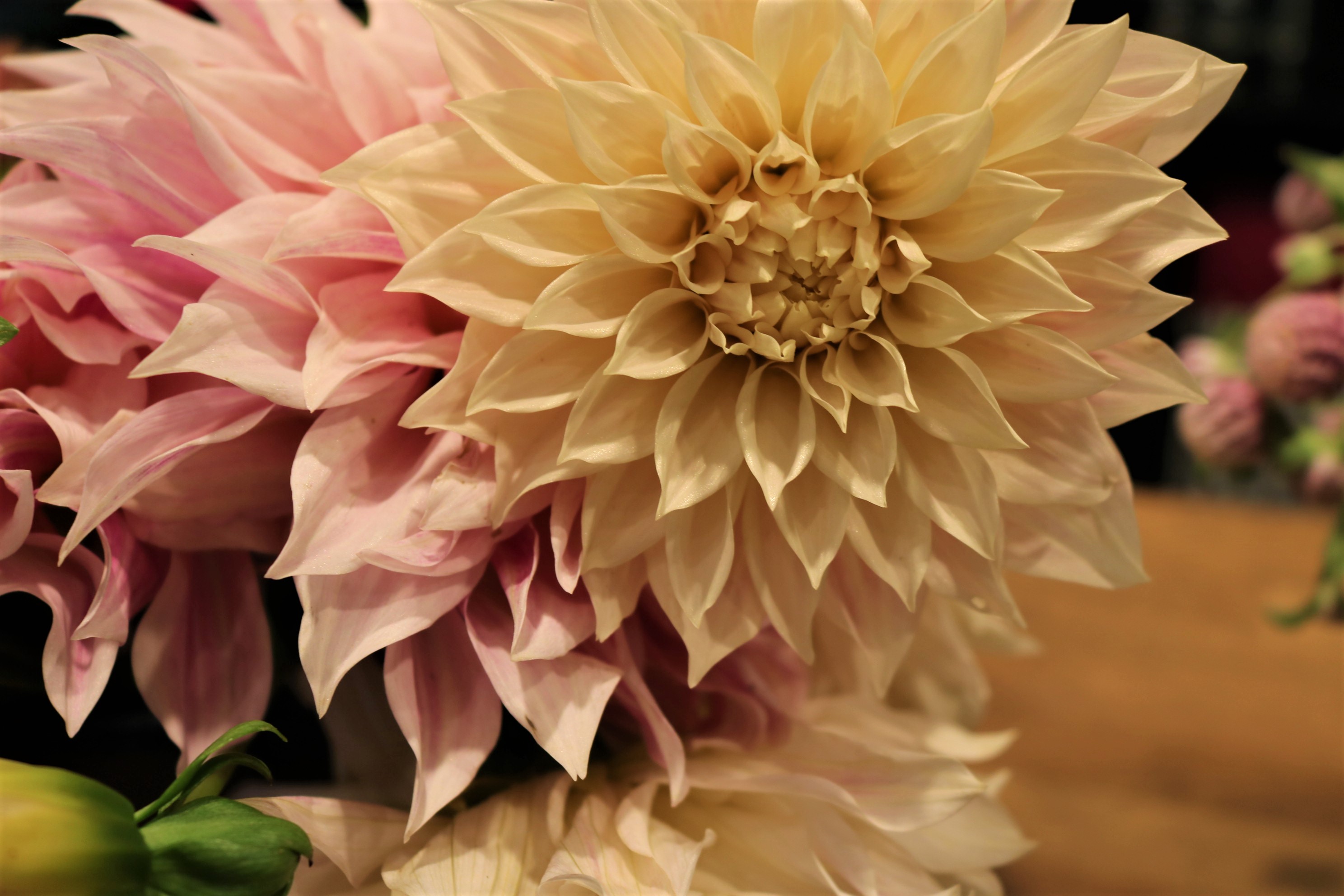 Despite the rapid commercialization of Northville, Racine is hopeful that the town will stay a vibrant community. "People can easily go down the street and buy less expensive flowers from Kroger, but you lose that community feel."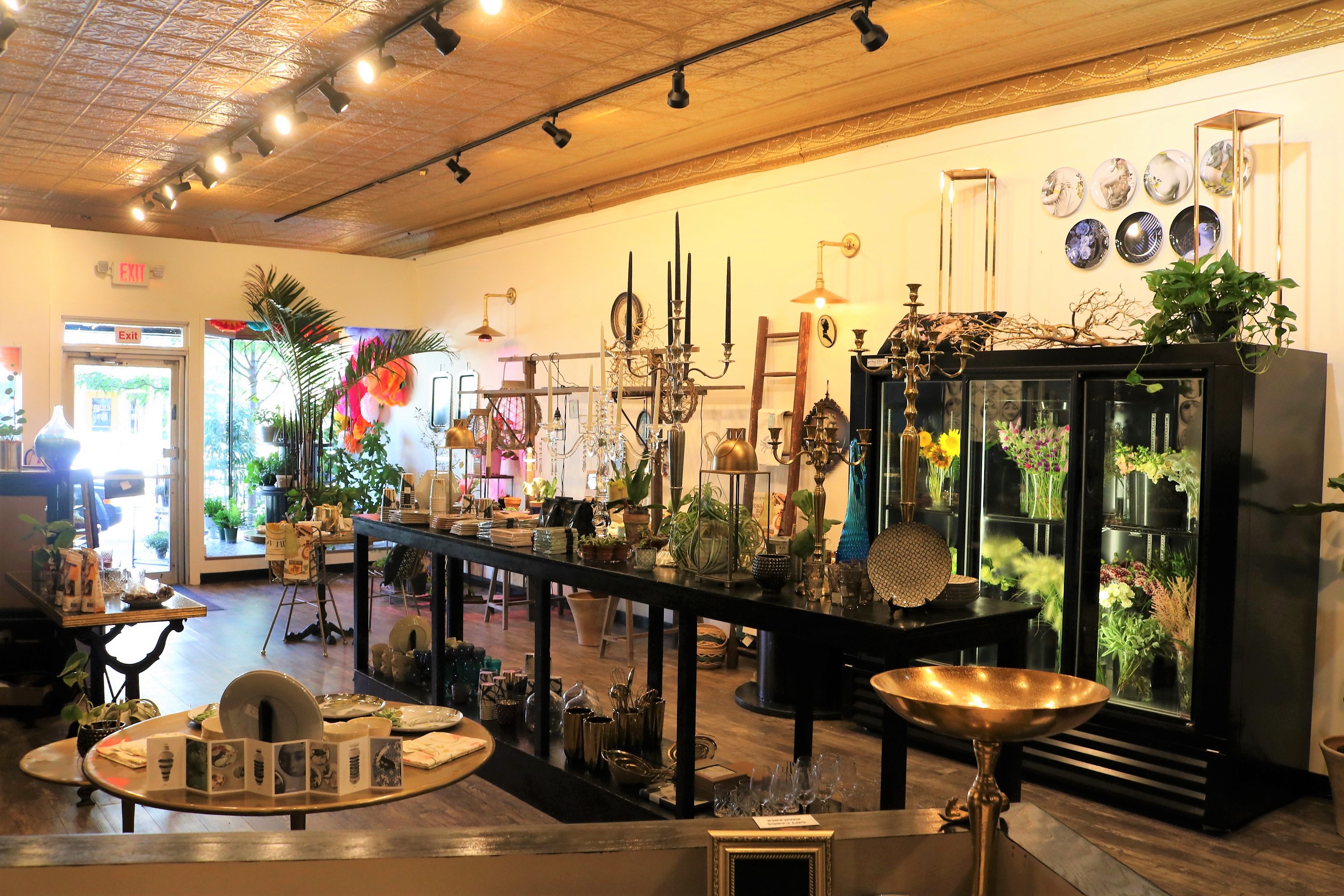 Racine and her husband are familiar with the community, calling Northville's historic district home. They frequent local shops like The Dancing Eye Gallery, Gardenviews and Brown Dog.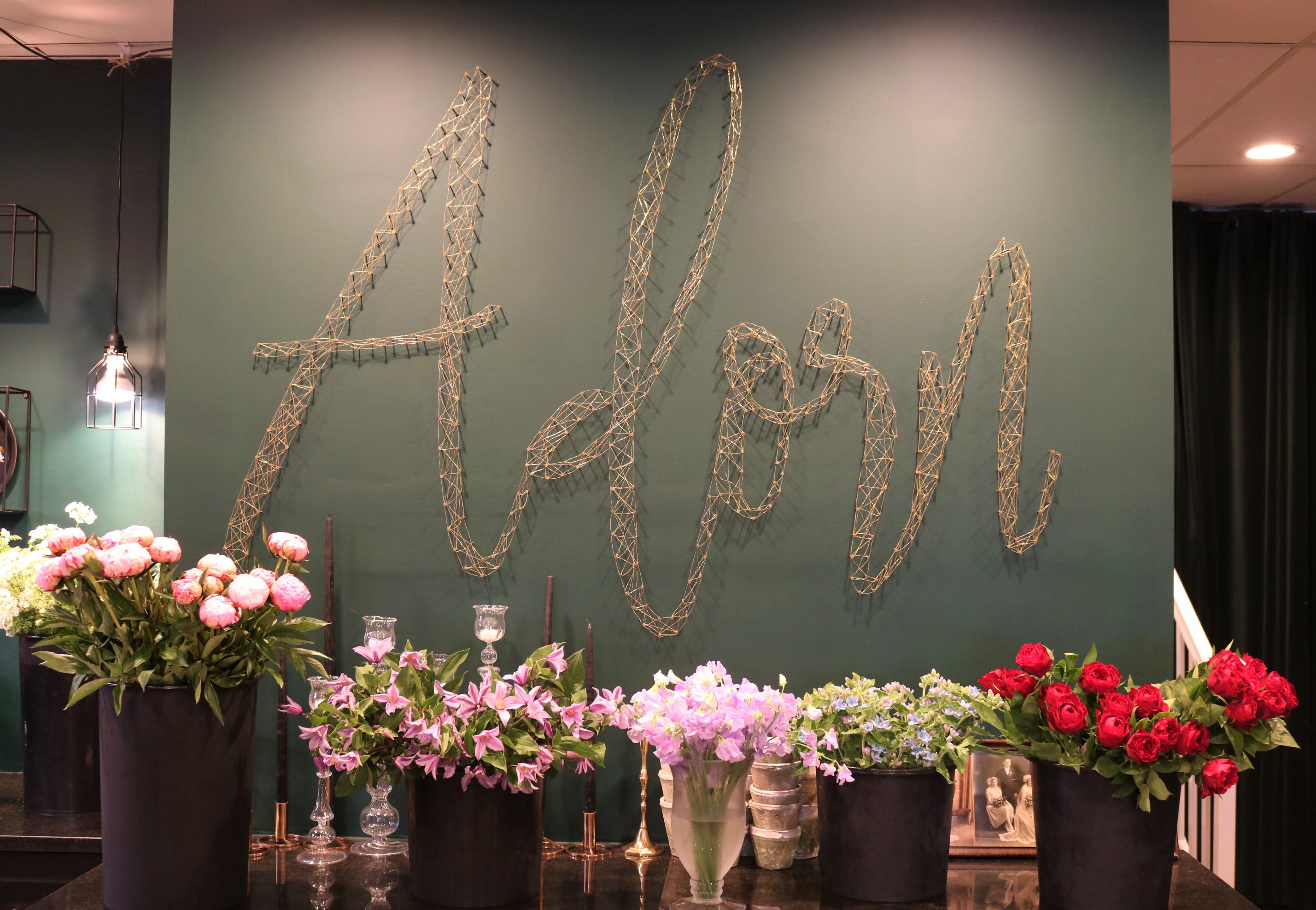 The future looks bright for Adorn. In addition to hiring her first salaried employee, Racine is well into wedding season, booked through October. She has partnered with Guilt Chocolates, founded by two former Ford Field chefs, to develop Adorn bonbons, and, if that wasn't enough, she's expanding Adorn into a rental company, adding vintage furniture along with linens and in-house designed invitations, for events.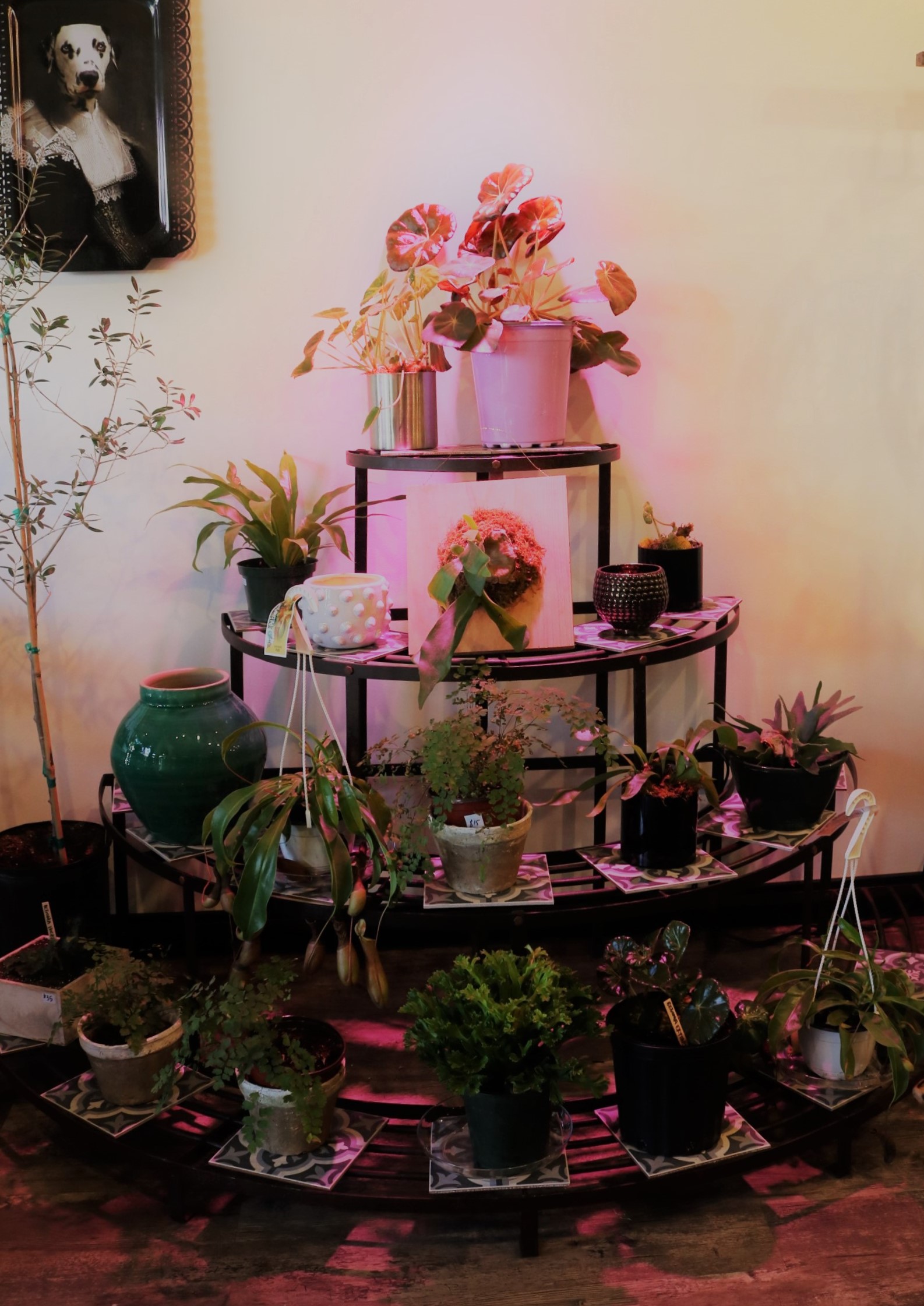 For event planning, plants, arrangements, tableware, invitations, chocolates and unique gifts with a floral twist, visit Adorn Fine Flowers on 118 E Main St., Northville, MI 48167. You can contact Adorn at 248.697.5422, alicia@adornfineflowers.com or follow @adornfineflowers on Instagram and Facebook.